[ HOME ]
[ FAQ ]
[ Playlist ]
---
1) Who are you and why do you do this?
2) Why do you play the music you do?
3) How do I listen to your stream?
4) Can I advertise or sponsor your station?
5) Your station is offline! Oh No!
1) I'm just some ordinary person who has a passion for music and radio. I'm in my 50s, have a child and a nice day time job. As a teen I was a radiophile who loved listening to radio stations all over the continent on the AM dial at night. Then I graduated to shortwave radio, CB radio and then amateur radio. I always thought it would be neat to have my own broadcast station, but as you may know that is a pretty expensive proposition. Stations aren't cheap and the overhead is pretty high. There is a process for Low Power FM stations here in the US, but it takes forever and paperwork is a hassle. So the next best thing is doing this.
2) My music collection is pretty extensive and broad in depth. It's currently in the 22,000 track range with about 21,000 in the station playlist. The playlist is basically the soundtrack of my life. Born in 1965 I was exposed to 60s music still playing on the radio and during the "60s at 6" shows on the local radio stations. My youth and young adulthood covered the 70s and 80s where I took in my music from the radio and MTV. By the time the 90s came around I lost interest in popular music. It was pretty bland or at best just plain derivative. As I started to grow my music collection in the early 2000s I rediscovered tunes I hadn't heard on 20 plus years and was introduced to music I had missed in my youth. That music constitutes the majority of my tunes. I'm also into less common stuff like TV theme music, Mashups, Parodies and the like. You'll find those tracks popping up every now and again in the rotation.
As far as genre it depends on who you ask. Oldies are considered to be music from 1960-72. Classic Hits covers the 70s and early 80s. I overlap the two genre so take your pick. In the shoutcast directory I am listed as Oldies and in Tunein.com as Classic Hits. I often describe my playlist as a mix of mainstream rock, pop, and Motown with a dash of country, Mashups, parodies and sound tracks.
3) There are many ways to tune in and listen to KONA Stream.
A) Go to our homepage at http://www.konastream.com and click the Play arrow on either player. The top is an HTMl5 player adn the one beneath it is a Flash based player. There are 3 tune in links for various media players to include iTunes, Foobar, VLC, Windows media player. etc... The other two icons are links to pop up players of the HTML5 and Flash variety.
B) If you're a resident of Second Life, Inworldz or any other virtual world with a media player please use this URL: http://hazel.torontocast.com:2690 or http://hazel.torontocast.com:2610
C) We are listed on the Nobex Radio app. http://nobexradio.com/Download.aspx / Additionally we are partnered with Nobex and have our own apps with them. Go to the homepage for links to the associated stores.
D) Windows 8, Roku, Kodi and many other media boxes have a Tune In app. Do a search for us and enjoy!
E) If you prefer to use a media player then any that can tune in to an icecast server will work fine.VLC or Foobar are some examples. Please use the URL: http://hazel.torontocast.com:2690 -96kbps
http://hazel.torontocast.com:2610 -64kbps
http://hazel.torontocast.com:2710 -32kbps
F) We are of course listed in the Tune in App. See the homepage for a link.
G) We are listed in the iTunes program in the Internet Radio tab. Look in the Retro 70s folder for us. As of October 2019 Apple is no longer accepting new stations or modifications to cutrrent ones. What you hear there is the AutoDJ from a revios provider. It should go dark in November.
H) Winamp. DO NOT USE. It buffers terribly on the stream. Winamp has not been updated in years.
4) This station is primarily a hobby. All hobbies cost money but because I am sharing with a public audience it's fair of me to ask a little bit in return to cover my expenditures. The royalty fees for the performing artists are paid by Torontocast based out of Canada. The station is now able to take on advertisers. Contact us to ask about rates.
Sponsors. Like an advertiser they can get air time and a link on the home page. The main difference is that a sponsorship does not allow the disseminating of sales, prices and services over the air. Your name, slogan and website can be mentioned but that's pretty much it. Contact me if you're interested in supporting the station that way.
You can donate to us via PayPal two ways. You can make a one time donation of any amount via a link on the front page. You can also subscribe to a monthly amount to the tune of $2.50, $5.00, $10.00, $20.00, or $50.00 USD.
To Unsubscribe you can use this link:
5) You were listening in and bam, nothing. You click the play button and nothing plays or it says re-buffering. The internet is not a perfect place and there are many points of possible failure between my station and your computer. Working backwards:
a) There may be connection issues with your modem or ISP. If so you'll see problems elsewhere while surfing or viewing online.
b) The path between you and the servers may be down or congested. Not much can be done about that. Try the one of the other streams and see if you can receive it.
c) Sometimes the Auto_DJ malfunctions and does not play. Plese contact me so I can reset it.
d) My connection may be poor or down. I am streaming from my residence using Comcast as my ISP. I can go for vey long periods of time with so much as a hiccup in my service, and then endure seemingly long stretches where my connection drops at odd time. I do my best to keep on top of things but just like you I have to suffer through the outages.
e) Computers are a pain. Sometimes they crash, lockup, or otherwise misbehave. Same as d) above. As soon as I discover there is a problem I'll try to get a 3rd party to intervene and restart the station.
f) I try to post status updates to Twitter and Facebook.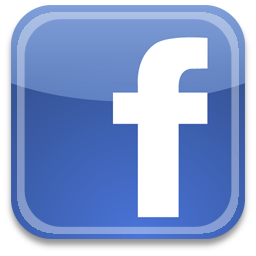 g) Winamp apparently does not work very well with the shoutcast2 server we are currently using. Winamp has not been updated for years so we recommend you use a diferent media player.
6) There are several ways to contact us.You can email Ravishal(at)konastream.com. You may also IM Ravishal Bentham or GoSpeed Racer in Second Life. Our Discord web based chatroom is another option. sign up for a Discord account and leave us a message.